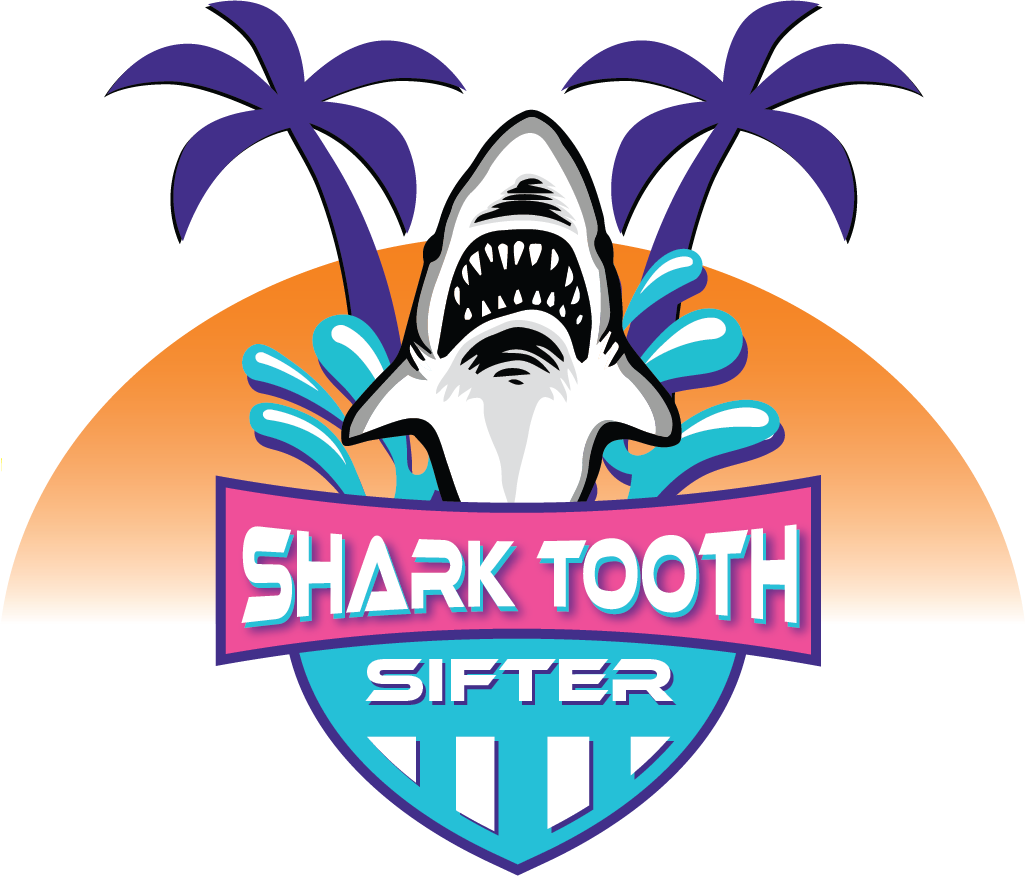 The Original Shark Tooth Sifter is a sifting device designed specifically for finding shark teeth. It can be used alone, or with a floating Shark Tooth Ocean Sifter. Browse our products online, or shop in-store in Venice, FL at Shark Frenzy!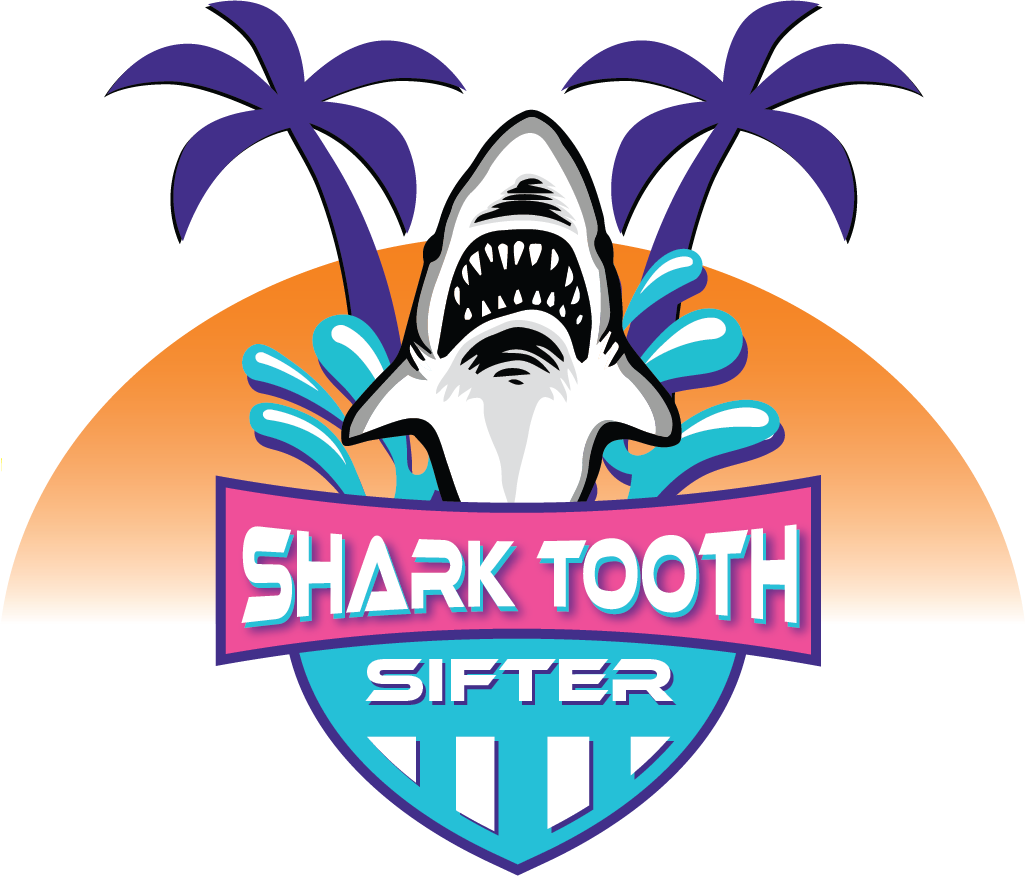 Shark Frenzy is our family-owned shop, located in the Shark Tooth Capital of the World (Venice, Florida). Our passion is helping others find fossils. Whether you're brand new to fossil hunting, or a seasoned pro, we want to help you find more sharks teeth! Stop by Shark Frenzy today and "Catch The Frenzy!"
Fully Patented. Made in USA.
The Shark Tooth Sifter was created to make it easier to find sharks teeth, sea shells, sea glass, and other ocean treasures. It is designed specifically for beachcombing, and contains modifications. The sifter includes a larger basket, as well as a wider sifting area. The Shark Tooth Sifter comes in three sizes: 12", 10", and 7". The 10" sifter is our most popular seller. If you love fossil hunting and beachcombing, the Shark Tooth Sifter is the product for you!
Browse Our Featured Products
We've got many exciting products to choose from.
Using The Shark Tooth Sifter is as easy as...
STEP ONE
Scoop Material (sand, gravel,etc) into your Sifter
STEP TWO
Shake Out Excess Material
STEP FOUR
Flip Material Onto Expanded Sifting Screen
Come Visit us at our store in Venice!
Come visit us at Shark Frenzy! Our store is dedicated to beachcombing and fossils. We are the only store on Venice Island that sells Shark Tooth Sifter brand products. As the manufacturer of the Shark Tooth Sifter brand, we are able to offer the best prices on our products! We carry exclusive products that you can't buy online— including several new shark tooth sifter colors! If you have a passion for fossils and sharks, stop by our store at 262 Tamiami Trail S in Venice Florida. Parking is located on the south side of the building. Come catch the frenzy!
Family-Owned
The Original Shark Tooth Sifter. A Fully Patented Product.
The Shark Tooth Sifter is manufactured in our family-owned shop.  We assemble and inspect each product before it leaves our shop, taking pride in putting out a quality American-made product to the public.  Made with stainless steel nuts and bolts, a heavy gauge aluminum basket and a powder coated handle…our Shark Tooth Sifter is a high-quality American-made product.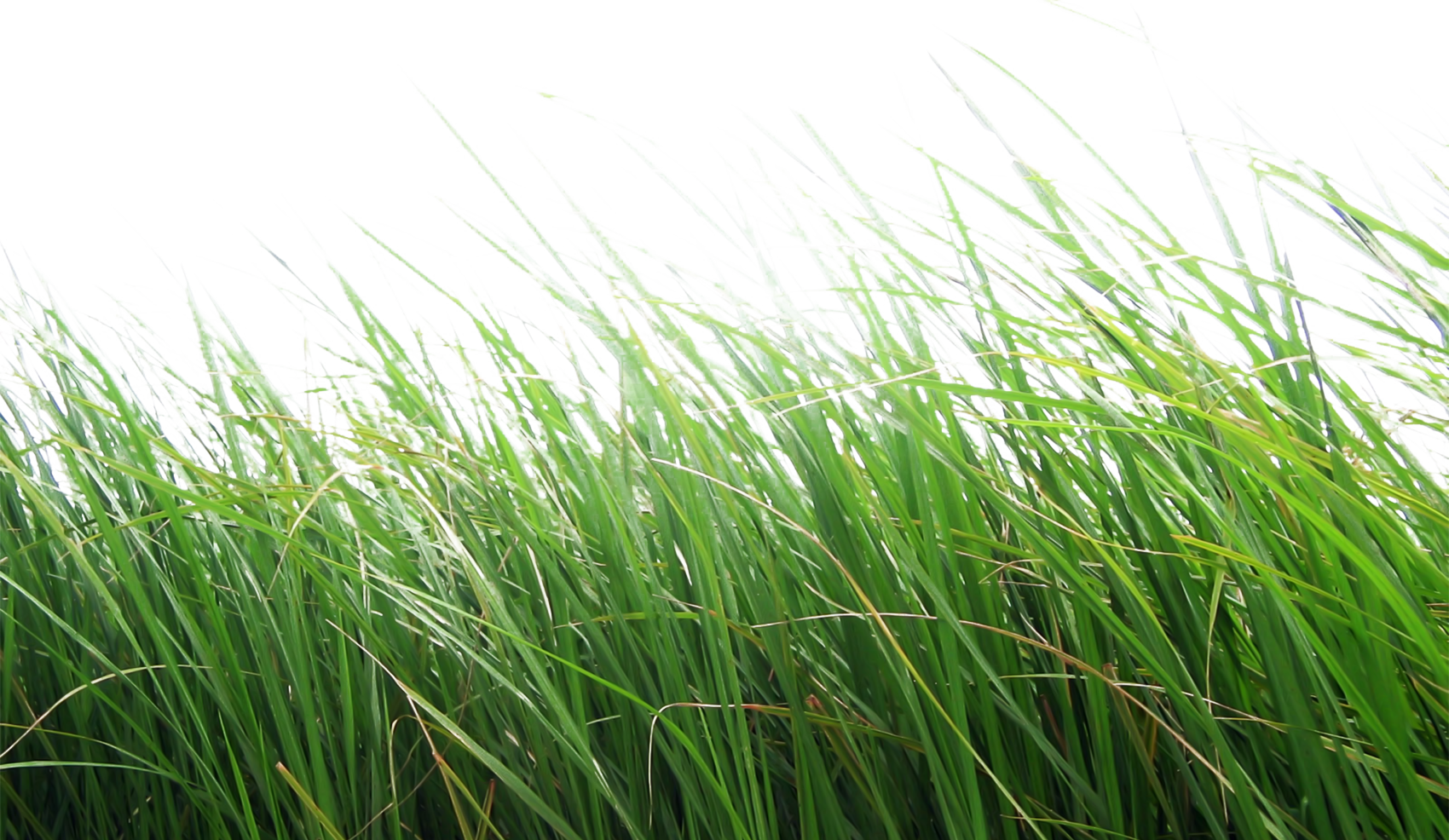 What Our Customers are Saying...
We're In Stores
Find us in Venice, Nokomis, and Englewood, Florida
[powr-hit-counter id=70d4b123_1517693879]