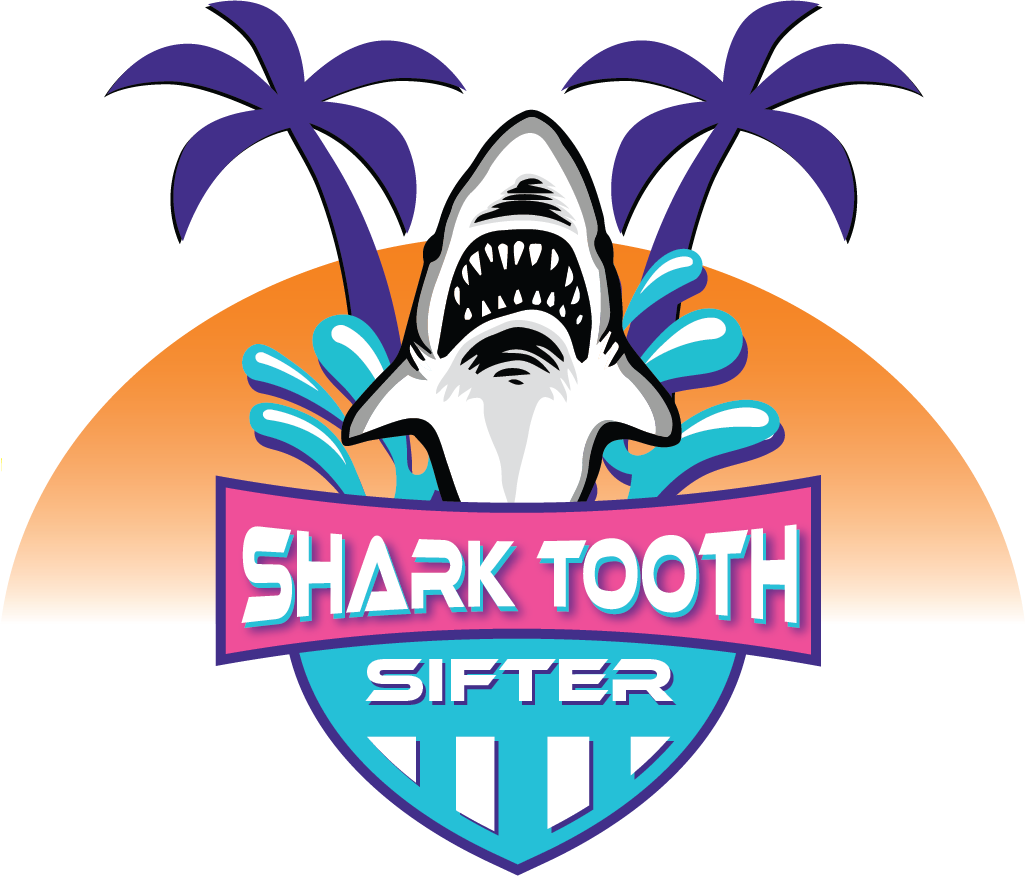 The Original Shark Tooth Sifter is a sifting device designed specifically for finding shark teeth. It can be used alone, or with a floating Shark Tooth Ocean Sifter. Browse our products online, or shop in-store in Venice, FL at Shark Frenzy and Fossil Frenzy!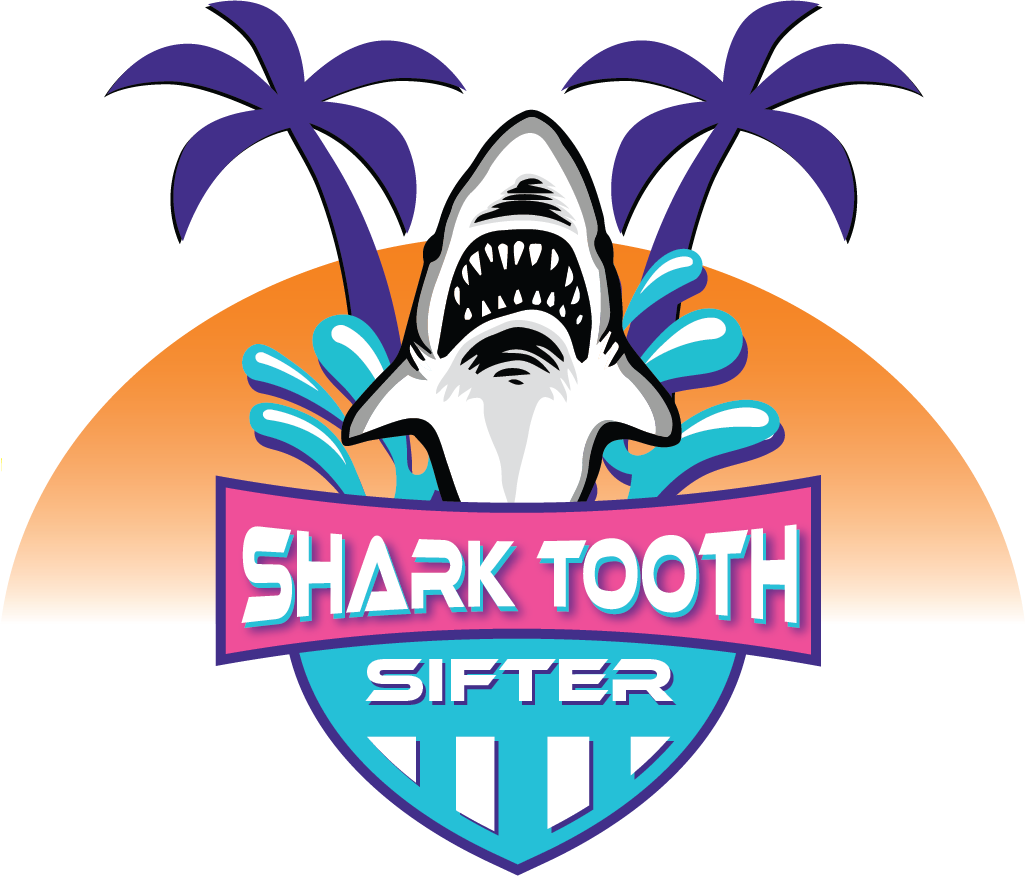 Shark Frenzy is our family-owned shop, located in the Shark Tooth Capital of the World (Venice, Florida). Our passion is helping others find fossils. Whether you're brand new to fossil hunting, or a seasoned pro, we want to help you find more sharks teeth! Stop by Shark Frenzy today and "Catch The Frenzy!"
We used to scoop snow, but now we're scooping sand!
Our family grew up in Illinois and would visit Venice, Florida yearly to do our favorite thing in the world: collect sharks teeth on the beach. Using a sand flea rake, we would spend our entire day sifting for sharks teeth at Caspersen Beach. Fossil hunting was a way of life, and our two week summer escapes from Illinois life were all we'd look forward to all year long. As cold temperatures and snow set in, we would be busy running our snow plowing business through the dreadful Chicago winter. We wanted something different.
In 2013, our love for fossils blossomed into a business when we invented the Shark Tooth Sifter. The Shark Tooth Sifter is a modern adaptation of the traditional sand flea rake. The new sifter features an additional mesh area that is used to better find sharks teeth. The sifters are also built to be more aesthetically pleasing and to hold up better to the wear and tear that a shark tooth hunter puts on a tool.
In December of 2019, we moved to Florida permanently and opened Shark Frenzy at 262 Tamiami Trail S in Venice, Florida. We sell sharks teeth, megalodon teeth (cheapest prices on the island!), beachcombing equipment, jewelry, gemstones, clothing, home decor, and more! Shark Frenzy proudly offers Shark Tooth Sifter brand products. Our products are American-made right here in Venice, Florida by a team of 8 hardworking men and women. We offer a unique experience that is unlike any other store in Florida. When you shop at Shark Frenzy, you can expect to become educated and inspired. We strive to create a welcoming environment and to appeal to both professional fossil collectors and newbies! We have been voted "Best Souvenir Shop in Venice, FL" by the Venice Gondolier's Best of Venice Awards three jawsome years in a row. We have also been featured on Fox 13's Good Day Tampa Bay, Spectrum News, Beachcombing Magazine, Venice Style Magazine, and the Venice Gondolier.
In February of 2023, we opened Fossil Frenzy at 272 Miami Ave W. Fossil Frenzy focuses on fossils, shark teeth, and museum quality specimens. We proudly source from local divers, diggers, and hunters– offering you unbeatable pricing and quality. Aside from fossils, we sell t shirts, home decor, gemstones/minerals, beachcombing equipment (including our Shark Tooth Sifter brand products), and handmade jewelry. 
More than anything, we love our customers. Without you, we wouldn't be able to do what we do. Whether you're a brand new fossil collector, or a professional, we love talking to you and hearing about your experiences. Your stories inspire us, and your passion is contagious. We love you all so much.
From our family to yours, happy shark tooth hunting!
The Hervas Family
Open 7 days a week! Come catch the frenzy with us!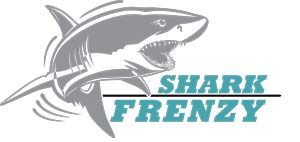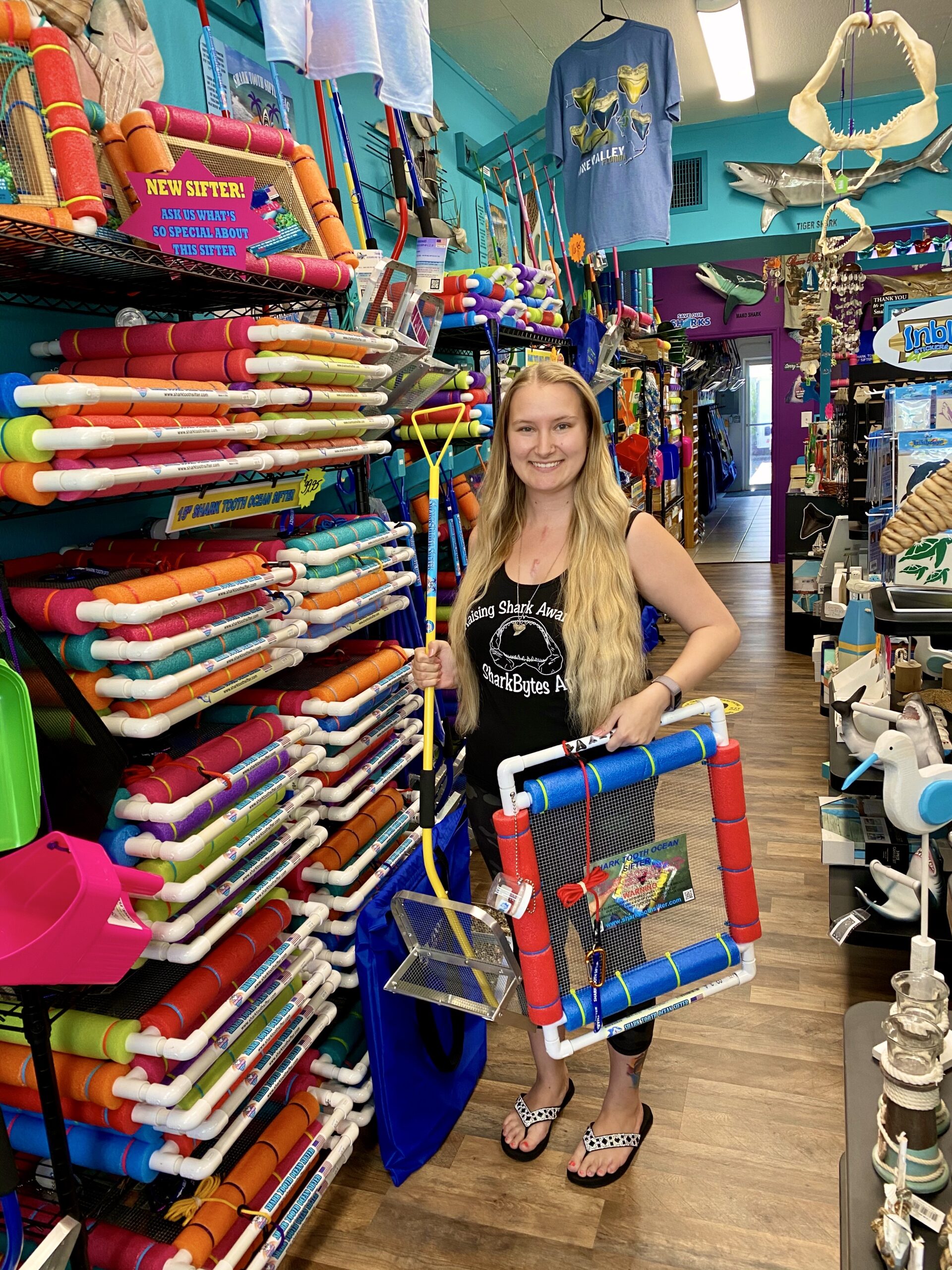 Day Turnaround for Shipping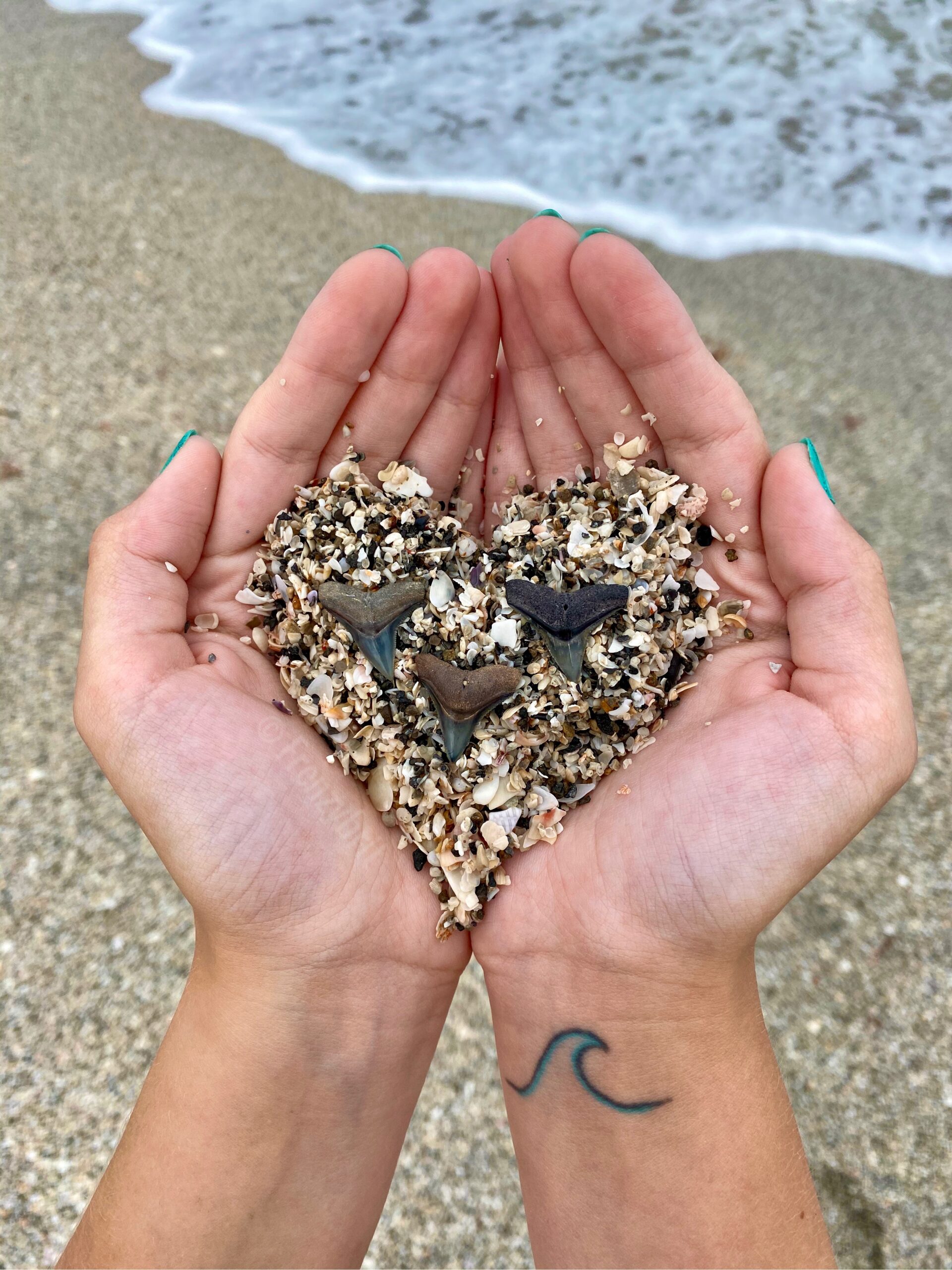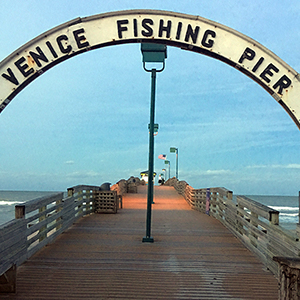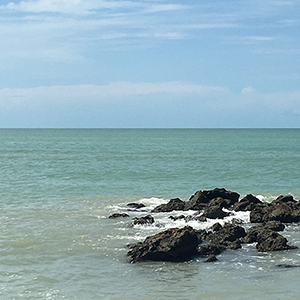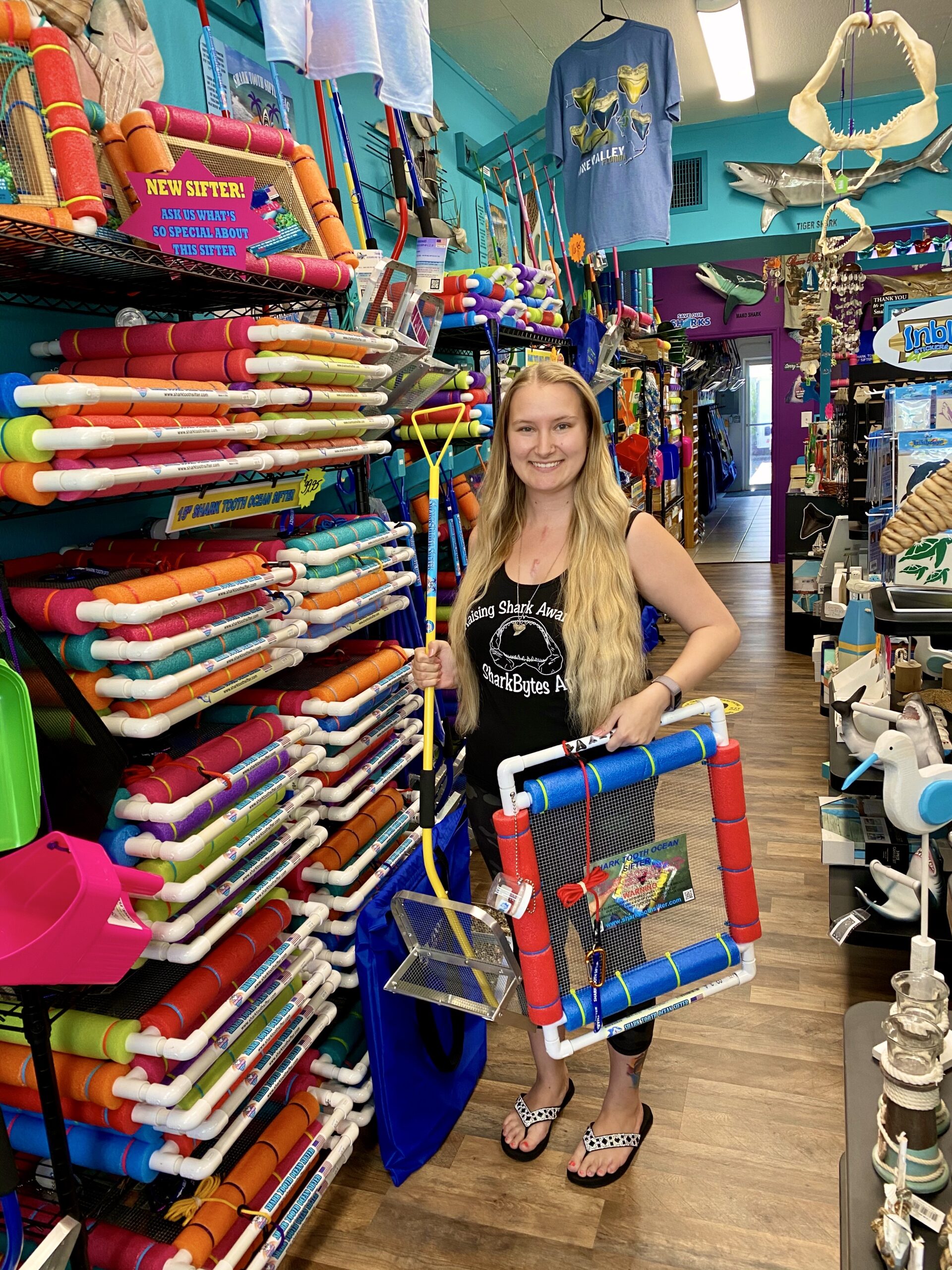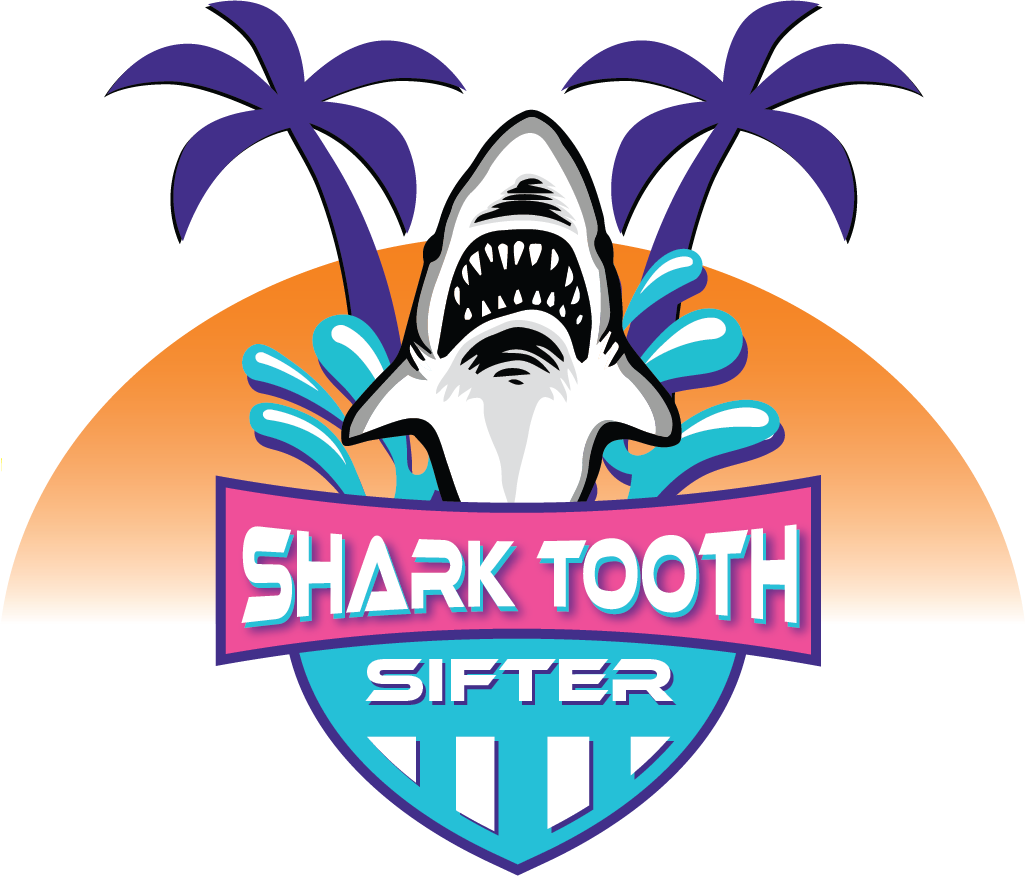 941.800.4281
www.sharktoothsifter.com
Shark Frenzy/Fossil Frenzy
262 Tamiami Trail S, Venice, FL 34285 | 272 Miami Ave W, Venice, FL 34285
Contact Us
More About Us
[powr-hit-counter id=70d4b123_1517693879]